Butterscotch Cheesecake Bars
|
Ahhh cheesecake, my all-time favourite dessert! Add some butterscotch flavour and you have pure dessert heaven.
This cheesecake has a rich butterscotch base, smooth, creamy cheesecake filling and topped with some butterscotch crunch. It's super rich so one piece is more than enough. Unless, of course, your sweet tooth demands more!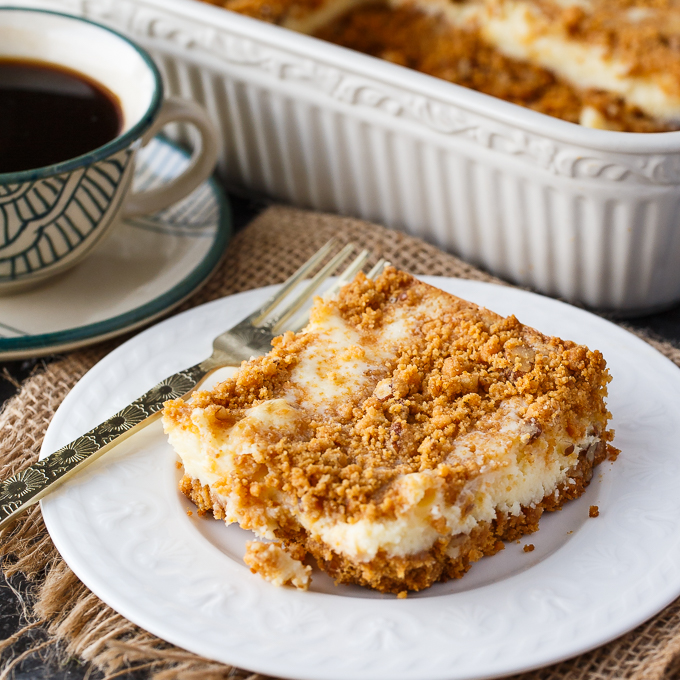 I may have eaten most of it myself. Guilty! I just couldn't resist knowing it was in the fridge taunting me. Serve for dessert or a midday snack with some coffee or tea.
You'll love how easy it is to make, too! This recipe is one you'll want to keep on hand whenever you want to serve a deliciously simple dessert.
For more butterscotch recipes, try my Apple Cake with Butterscotch Sauce, Butterscotch Sauce, Butterscotch Blondies, No-Bake Butterscotch Cookies, Apple Butterscotch Buns and Butterscotch Pecan Monkey Bread.